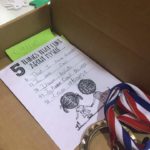 Want to become certified in Sheltered Yoga's Curriculum or just learn more about our very engaging and innovative platform with goals of raising self esteem, self worth, confidence, and hope.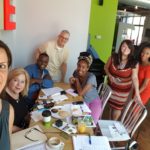 Lunch-n-Learns, enrichment days, team building, trauma, mindfulness, meditation, and more. We offer informative, interactive workshops that definitely won't put you to sleep.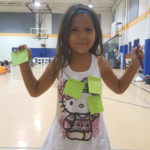 We believe in communities serving the needs of their own communities and empowering people to help empower their neighbors. Find out more.
We create fun, energizing, and nurturing events and hold them during times of the year when children and families are most in need and at risk.
Our Curriculum:
Sheltered Yoga has a very engaging and innovative platform, as it brings a trauma-informed, evidence-based curriculum, with the goals of raising self esteem, self worth, self confidence and hope to individuals and communities.
The curriculum is based in two very specific pedagogies; Howard Gardner's Multiple Intelligence and an Interdisciplinary approach to teaching. It was also written to be exceptionally engaging for every individual. There are twelve unit plans and at least four lessons under each unit plan so the curriculum can span an entire year and can be repeated multiple times with more depth to each lesson and new lesson plans for each unit.
We bring our curriculum to all of the facilities and individuals we teach, as it creates much more successful and sustainable participation and outcome levels. We teach at facilities such as shelters, group homes, residential and outpatient facilities, prisons, alternative and public schools, day programs and more. We have two approaches to sharing our curriculum. The first, Sheltered Yoga subcontracts certified teachers in our curriculum to teach at each facility. Or secondly, we train the staff in your facilities so they can be certified in Sheltered Yoga's Curriculum and have confidence to teach the lessons on their own, as we continue to assess and maintain a high standard of teaching and updating of the curriculum for them.
Classes at Your Facility or School:
We will come to your facility as frequently as needed and teach our curriculum to your residents, students, staff, patients, etc. The curriculum works with age groups spanning from Grade One through Senior Adult. We have an add-on curriculum for Pre-K and Kindergarten age children that is also very successful. When possible, we collect data via evaluation forms from the individuals and staff we serve. We report the outcomes of the analysis of this data to every facility in which we work.
Core Curriculum Certification:
We will come to your facility and train staff, administration, teachers, etc. in Sheltered Yoga's Curriculum. Through our two day, or four half day workshops throughout the year you will be certified to implement our curriculum in your facility. As part of this certification you will have access to additional worksheets, updates, outcomes and reviews, maintenance and refresher workshops, and first access to new lesson plans and materials that will enhance the teaching experience. You will also have access to a members only login on our website that will offer webinars, additional information and downloadables, a teacher blog, and much more.
For More Information or Have Questions? Contact Us!