Our Mission
Sheltered Yoga facilitates mental and behavioral health and wellness through yoga and mindfulness education.  We serve individuals and communities by using a specialized evidence-based, trauma informed curriculum that fosters strong self esteem, strength, confidence, tolerance and empowerment.
Meet the Founder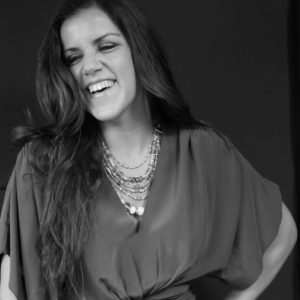 Photo by: Kapu Patel
BOARD OF DIRECTORS:
Joseph S. Russo, D.O.
Samuel S. Levine, M.S., D.D.S.
Jennifer Robinson, MSW, Veteran
Tarsha Scoven, Founder- Let's Go Outdoors
Alex Robinson, BS, Veteran
Michael Giangiordano, CEO- RentalRater.com
Tselane Williams, Esq.
J. Demetrius Barker
Donnetta Moss Gardner, Esp.
Tracy Wehringer
Aisha O'Donnell
Gabrielle Rodriguez, Administrative Assistant
Judy Wysocki, Grants Administrator
Tina LeMar has been practicing and teaching yoga since 1993. Her credentials include two Master's degrees; an MA in Education and an MBA in Business Administration, as well as extensive graduate level classes in Family and Systems Psychology.
Tina's formal yoga trainings are in the popular Hatha, Ashtanga and Iyengar
yoga styles and she is a certified yoga teacher trainer of the International Yoga Alliance.
Tina has owned and operated a successful yoga and wellness business along with yoga studios in the Philadelphia metropolitan area and in the neighboring state of New Jersey for over fifteen years and was the founder and editor of the digital magazine, "Yoga Bean Magazine" for over six years.
Tina recently founded and is currently developing her 501c3 nonprofit organization,
"Sheltered Yoga", which brings Evidence-­Based, Trauma-­Informed, Mental Health and Wellness Curriculum to under served and at ­risk communities, from children to seniors, in Pennsylvania, New Jersey & Delaware. The nonprofit has been recognized as an effective and innovative approach to rebuilding self­ esteem, self­ worth, and self­ compassion of the communities and individuals it serves.
Tina's advanced degree in teaching focused on the combination of yoga and meditation to enhance mental imagery and ultimately creativity. As a direct result of her work, she is considered a pioneer in the field of "Yoga Healing and Meditation." She has ongoing clinical research employing the benefits of yoga and meditation to mitigate the clinical characteristics of Attention Deficit / Hyperactivity Disorder, Addictions, Autism, Pain Management, and Mental and Physical Trauma. She is available to speak on such unique topics as: "Yoga and Stress Reduction," "Yoga and Health." "Yoga as a treatment for Anxiety and Panic Disorder," "Yoga for Individuals Suffering from Trauma/PTSD," "Chronic Pain and Addictions Rehabilitation through Yoga," and "The Benefits of Yoga for Autistic Children."